RODEO "E" LITTER: GEORDI X NEXPA
Nexpa, dam to our BOLD and CATCH litters is our girl we kept from our "All About" litter from Wookie x Mon. Visit Nexpa's page HERE.
Puppies were born April 15, 2020; two boys and one girl. During rearing, we lost one boy, so we have one boy and one girl surviving. Both puppies are in their new homes. You can follow Summit (girl) and Arlo (boy) on their pages here at RODEO Swissy.
1-DAY OLD LITTER PICTURES (Please check our album on Facebook for litter photos)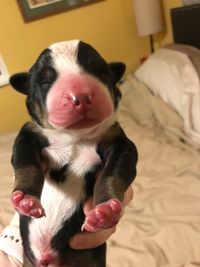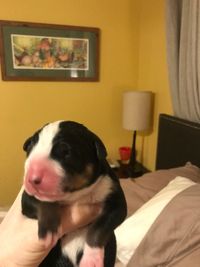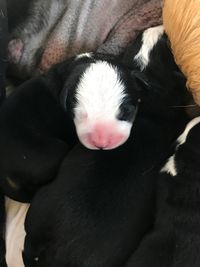 Geordi is our stunning young Gandalf son. Geordi has a striking black coat, rock solid topline, heavy bone and a gorgeous head and expression. Geordi is turning heads of fanciers and judges, ranking in the Top 20 for all GSMD in 2019, and every month of 2020 to date. Visit Geordi's page HERE.