CH SNOWY MTN'S RODEO CATCH A FALLING STAR "CATCHER"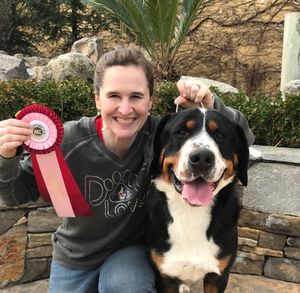 Catcher is from Hogan x Nexpa, born June 8, 2017. Littermate to our girl, Alta, this amazing and sweet boy reminds us so much of his grandfather Nico. He is a big personality in a smaller package. He has beautiful structure, bone, coat and proportions on a frame near the middle of the standard for Swiss Mountain Dogs, weighing in at 99 pounds. He is also a real cutey and gives good kisses.
Catcher finished his AKC championship on February 3, 2019, at age 20 months. Finishing at the same show as his grandmother Wookie did, in the year 2012, he was Winners Dog and Best of Winners in the same major entry as the Saturday GSMDCA specialty.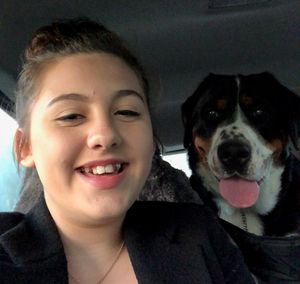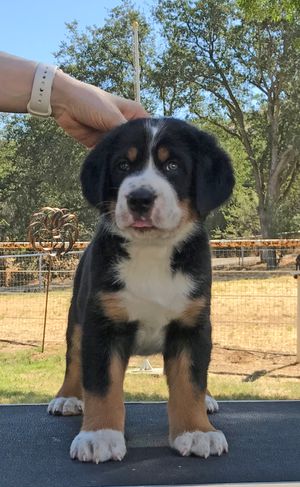 NEW ADVENTURE! Catcher has retired to Sacramento, CA, with the Funston Family.