RODEO "G" Litter; Sigi x Summit
The RODEO Grand Litter, Sigi (sire) x Summit (dam) was born on January 21, 2022.
Five puppies: four girls and one boy.
Our boy Cyrus, RODEO's Grand Spiral Galaxy "may" be available to a serious show home. Qualified homes will be either a Swissy breeder, or have demonstrated commitment to showing, and experience with either Swissies or a similar working breeds, including commitment to and experience in campaigning a dog. In the meantime, he is being grown up by RODEO and Tree N Sea.
Updated May 5, 2022
RODEO G Litter at 12 Days Old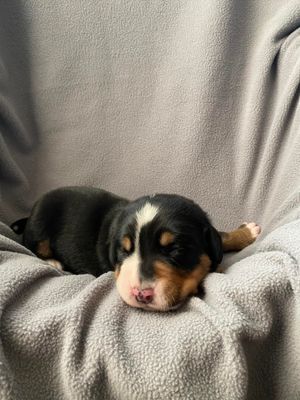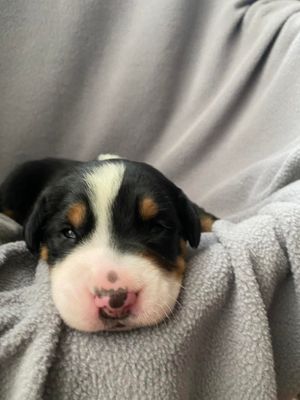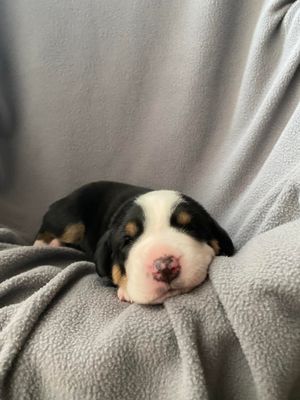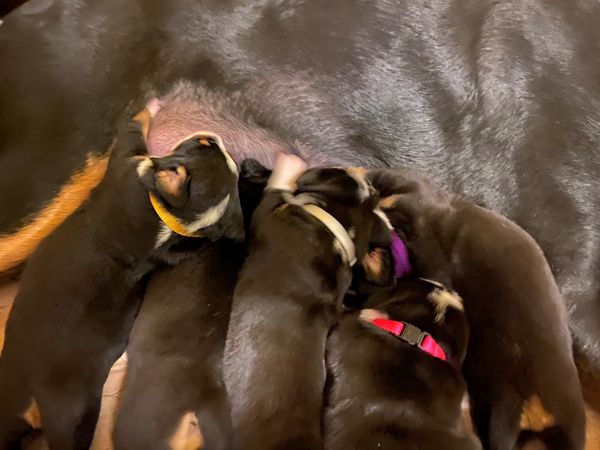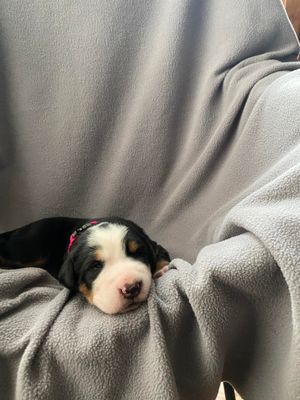 RODEO G Litter First Days