RODEO "FOUR" LITTER: GEORDI X ALTA
Alta is our sweet beautiful girl we kept from our "Catch" litter from Hogan x Nexpa. Visit Alta's page HERE.
Puppies were born July 25, 2020; two boys and two girls. All puppies are in their new homes.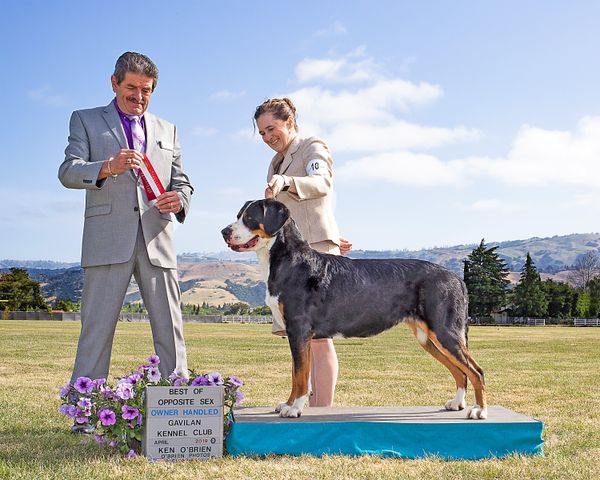 Geordi is our stunning young Gandalf son. Geordi has a striking black coat, rock solid topline, heavy bone and a gorgeous head and expression. Geordi is turning heads of fanciers and judges, ranking in the Top 20 for all GSMD in 2019, and every month of 2020 to date. Visit Geordi's page HERE.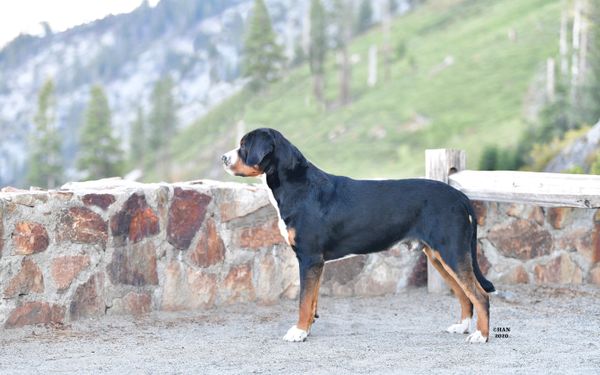 Litter Theme, "FOUR". Ideas so far include: RODEO's Four-Leaf Clover, RODEO's Four Seasons, RODEO's Four-One-One, RODEO's Four Score Seven Years Ago (and also Four Score and Seven Beers Ago), RODEO's Four Corners, RODEO's Four-Hand Reel, RODEO's Four Star General, RODEO's Four Wheelin'!, RODEO's Four Alarm Fire. 
Photos of our new litter at birth below. We will mainly be posting photos on the RODEO Facebook page.