THE "ALL ABOUT" LITTER: WOOKIE x MON
All these puppies have been placed in their homes with their new families. Congratulations! You are ALL ABOUT hearts of love.
Wookie's second litter, sired by Mon, was born at the North Rim on her due date, May 29, 2014. All seven puppies were born right at home at the North Rim! Four boys and three girls. All the pups are gorgeous and strong and we are thrilled.
WATCH US GROW - PICTURE GALLERIES HERE!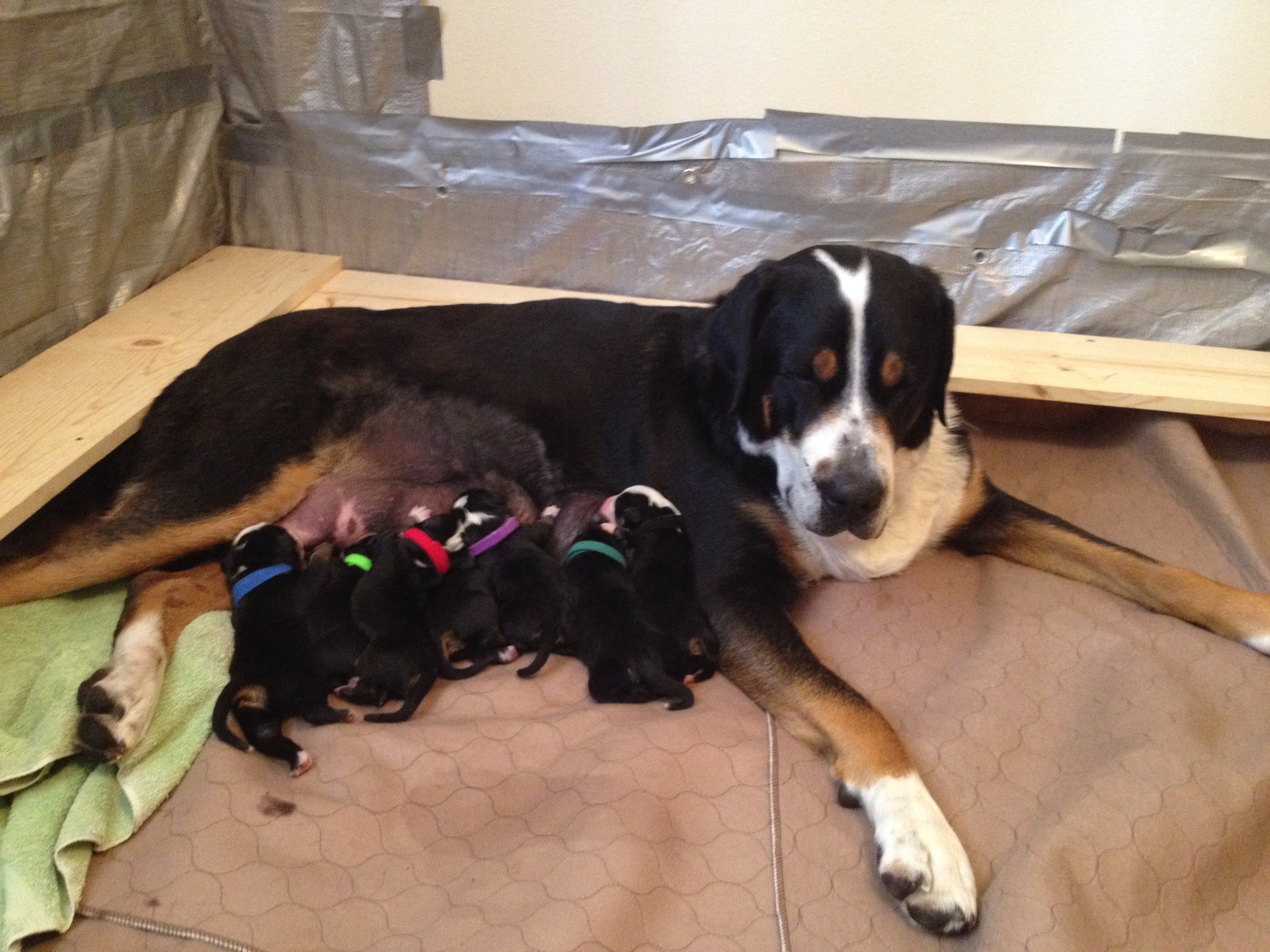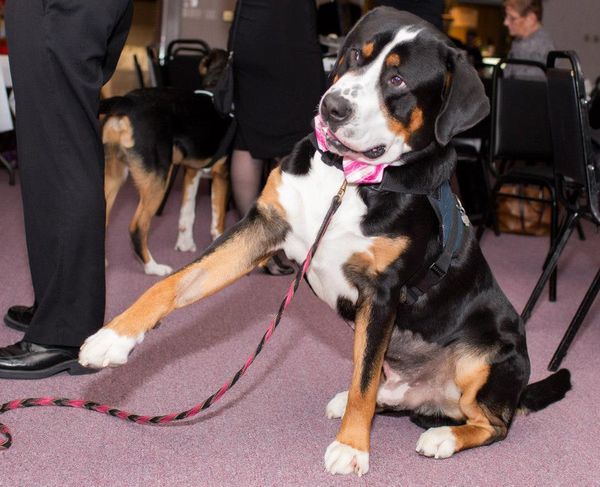 "Mon" is GCH CH Swiss Run's Jamaican Me Crazy, CD, RE, PT, WWD, DD, CGC, VGS. All of these title add up to one heck of a neat dog. He has been competing in various obedience venues, earning a total of four obedience titles so far. He also has competed and earned titles in weight pulling, drafting (aka carting) and of course the beauty pagent of dog show competitions- conformation, where he is currently (as of July 31, 2015 last rankings) ranked #1 for GSMDs (breed standings). The VGS means "Versatility Greater Swiss" and is a special title for dogs who have achieved at high levels in many different arenas, showing how versatile they are as a Swiss Mountain Dog. Mon also participates in the BASK program, Balance and Service K9s, and he is an excellent ambassador for this program. Visit
Mon's page
, at Swiss Run Swissys. Mon is owned by Ben and Deanna Never.
--Grand Champion, earned in conformation dog shows, higher level of accomplishment than Champion
--Champion, earned in conformation dog show, first basic champion title earned
--Companion dog, earned in the first level of formal obedience.
--Pre-Trial Tested, AKC herding title first level
--Rally Excellent, third level of Rally Obedience competition (after RN and RA) and earned off leash
--Working Weight Dog, first level of weight pulling title
--Draft Dog, second level of carting title, earned off leash
--Canine Good Citizen, earned by performing a test overseen by the AKC
--Versatility Greater Swiss, awarded by the Greater Swiss Mountain Dog Club of America, based on earning multiple qualifying titles in different disciplines