AKC/INT CH RODEO's All About Murdoch A Soldier of Fortune CD BN RN FDC NDD THD RATN CGCA CGCU TKI WWD WPD HT VGS "MURDOCH"
Murdoch, from our May 2014 litter out of Mon x Wookie, is one of our champion stud dogs. Huge and sweet with a gentle expression, we love everything about him. High energy and silly, but very trainable. A good observer.

Murdoch enjoys having a job to do and learning. He volunteers as a therapy dog visiting hospitals. He attends classes in obedience and herding.
DOB: 5/29/14
To date, Murdoch has earned both his AKC and International Championships, 12 total AKC titles: Champion, Companion Dog (CD) Beginner Novice (BN), Rally Novice (RN), Farm Dog (FDC), Therapy Dog Novice, Therapy Dog (THD), Canine Good Citizen, CGC Advanced (CGCA), CGC Urban (CGCU), Trick Dog Novice, and Trick Dog Intermediate (TKI). He has earned 5 titles from the GSMDCA- Versatility Greater Swiss (VGS), a weight pull title (WWD), Novice Draft Dog (NDD), Novice Working Pack Dog, and Working Pack Dog (WPD), and 2 titles from Barn Hunt Association- Barn Hunt Instinct Tested and Barn Hunt Novice (RATN). He is also AKC Herding Tested (HT) and has a NDD from the Bernese Mtn Dog Club of America.

Proven Sire. Available at stud to quality bitches.

Murdoch is owned by Andrea Hansen and lives in Mesa, AZ.
Murdoch's Litters
Dam: Kenzie, Saddle Peak GSMD, CA, 3/2018 1 puppy (boy)
Dam: Powder, Columbine GSMD, CO, 8/2018 8 puppies (4 boys, 4 girls)
Dam: Freya, Crown Swissies, IN, 10/2018 5 puppies (4 boys, 1 girl)
Champion Offspring
CH Columbine's Perfectly Suited For Success CGC TKN
CH Saddle Peak's Lone Star
Other Titled Offspring
Columbine's Prepared for the Pinnacle RN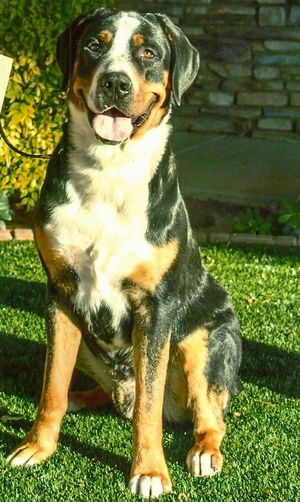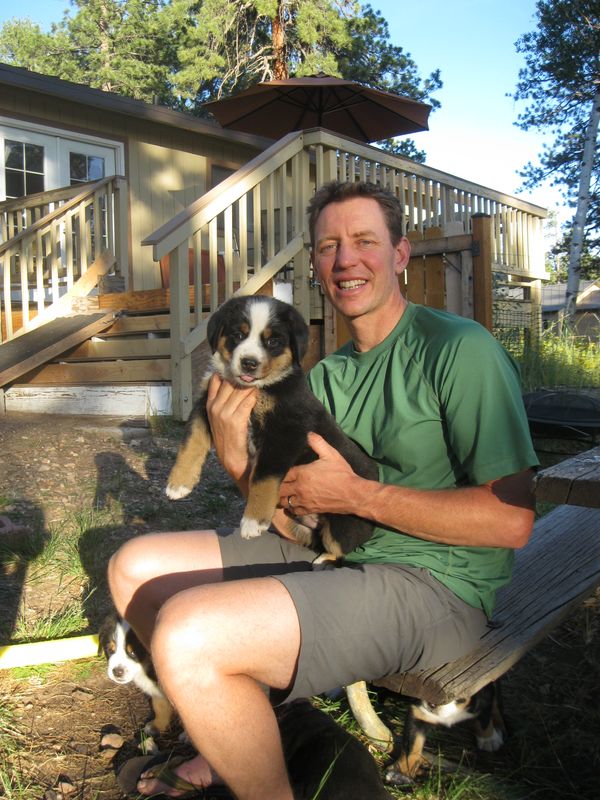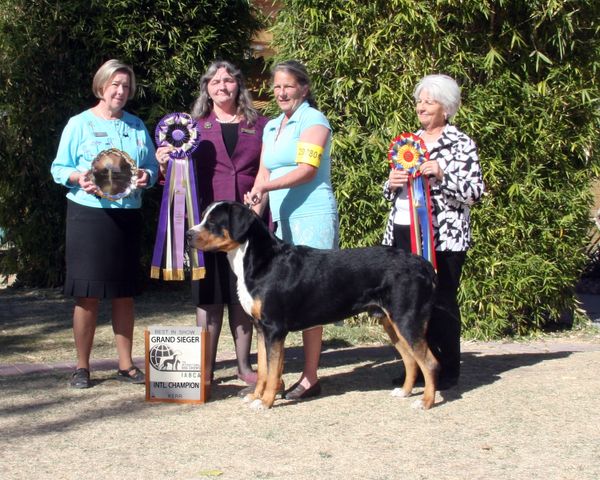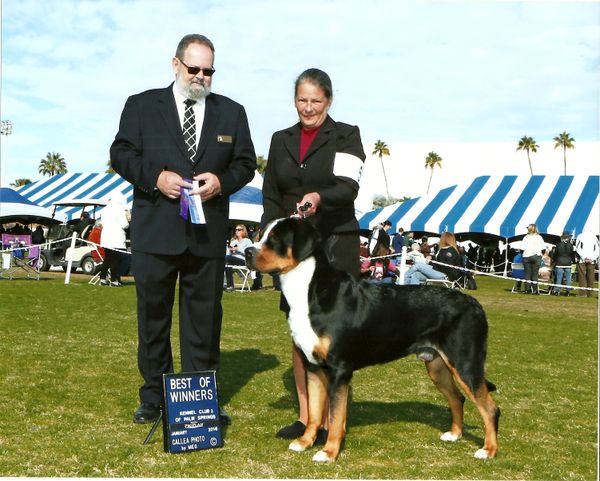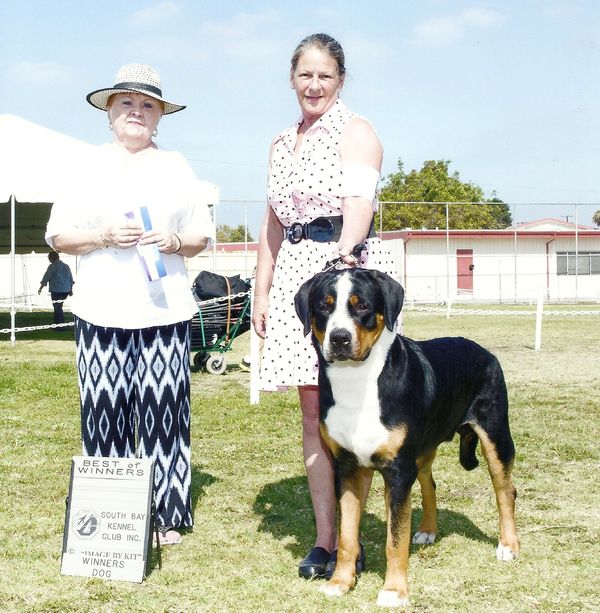 Murdoch's Health Clearances Official Link to Clearances at OFA Site
See independent OFA results, and also his parents' results (both passed all tests)

Murdoch has passed all health tests recommended for GSMDs and has been assigned a "CHIC" number for posting these results.

Eyes NORMAL, SMH-EYE230/13M-PI
Hips EXCELLANT, SMH-2548E24M-VPI
Elbows NORMAL SMH-EL2396M24-VPI
Shoulders NORMAL SMH-SH1118M24-VPI
CHIC NUMBER (for doing all appropriate clearances) CHIC #114918
Proven Sire. Available at Stud to Quality Bitches.
Murdoch is owned by Andrea Hansen and lives in Mesa, AZ.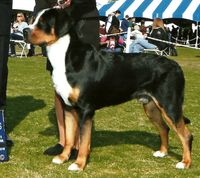 2007/7/26

WS251206/01 Grand Champion Champion Canine Good Citizen

2005/6/28

WS251206/01 AKC and International Champion ATTS Temperment Tested Register of Merit Imported from Netherlands

2004/6/3

WS251206/01 Champion Rally Novice Novice Working Pack Dog

2007/11/13

WS242471/01 Champion Register of Merit Legion of Merit

2003/7/9

WS053801/01 Best in Specialty Show Champion Register of Merit