Hi there RODEO Fans and Friends!
We have had our heads down, working on dog show titles. Which means we have been loading up 2-3 dogs, several crates and tons of supplies, to drive three, 12 or even 24 hours to a show locations, and then stay in Motel 6, week after week, showing dogs.
We never spent so many days out on the road showing before, but we had so many promising dogs to show and titles in progress.
So many great accomplishments, its hard to pick just a few to highlight!
We started showing Nexpa towards her Grand Championship in August. Every month she was stacking on the wins. Best of Breed and majors in August, Select Female at the National Specialty (supported entry) in Colorado in September, where over 100 Swissies were competing, and another 5 point major at the Golden Gate's big shows in Pleasanton, CA in October. She finished her Grand Championship in December, with four wins in a row in Antioch, CA, and also an Owner-Handled Group 3!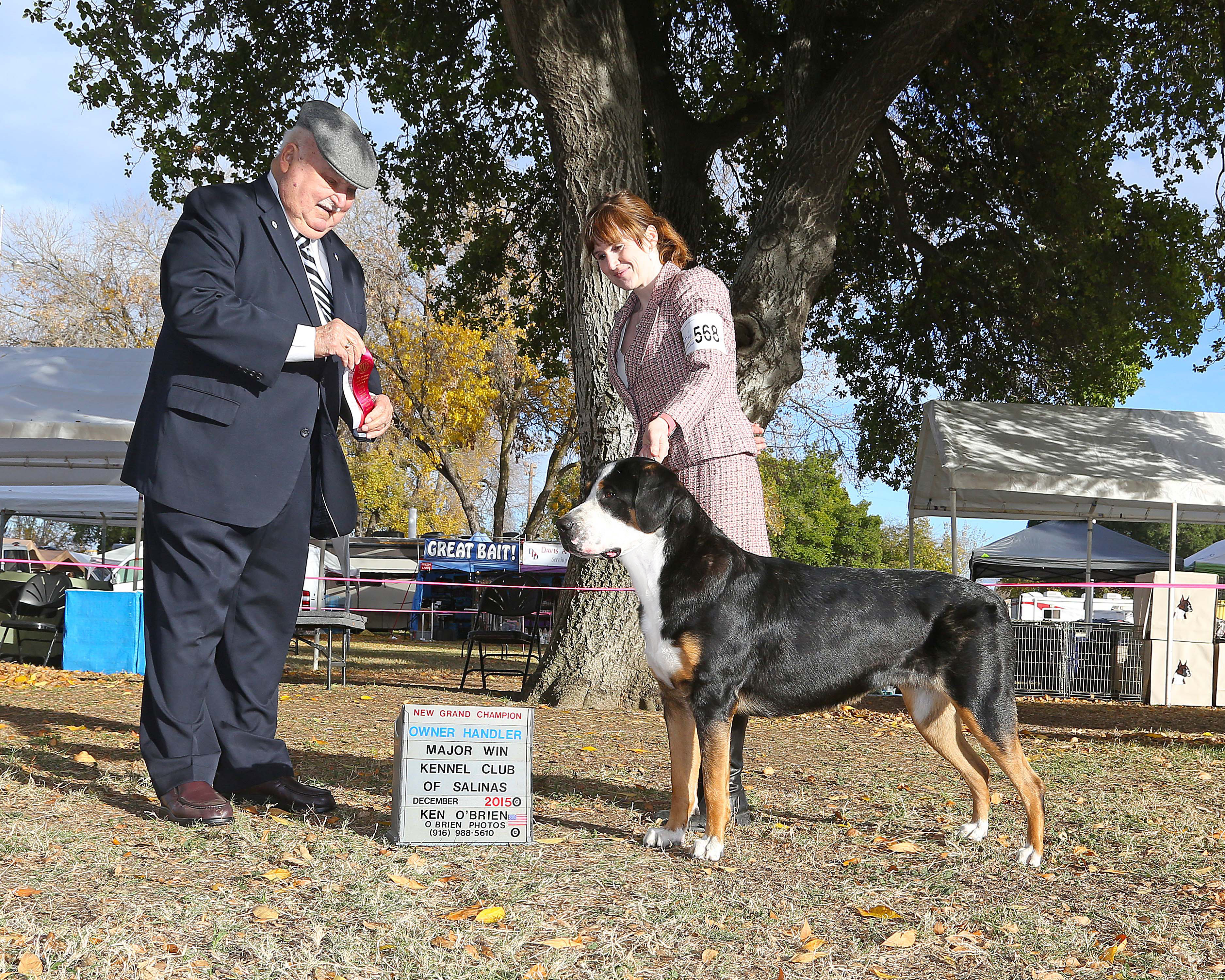 Nexpa- New Grand Champion, Day After Owner-Handled Group 3
Echo came to live with us in July 2015, from Snowy Mountain Farms. She decided she wanted to stay! We started showing her right away. She got multiple reserve wins to 5 point majors before starting to win herself. Her first point was in December 2015. In January 2016, she took off running and earned her championship with a six show winning streak culminating in BEST OF BREED and two shows with champions defeated. Echo's winning run was with handler Anthony Groth. Echo finished with TWO five point majors, one four point major, one AWARD OF MERIT, one BEST OF BREED, and a few extra points.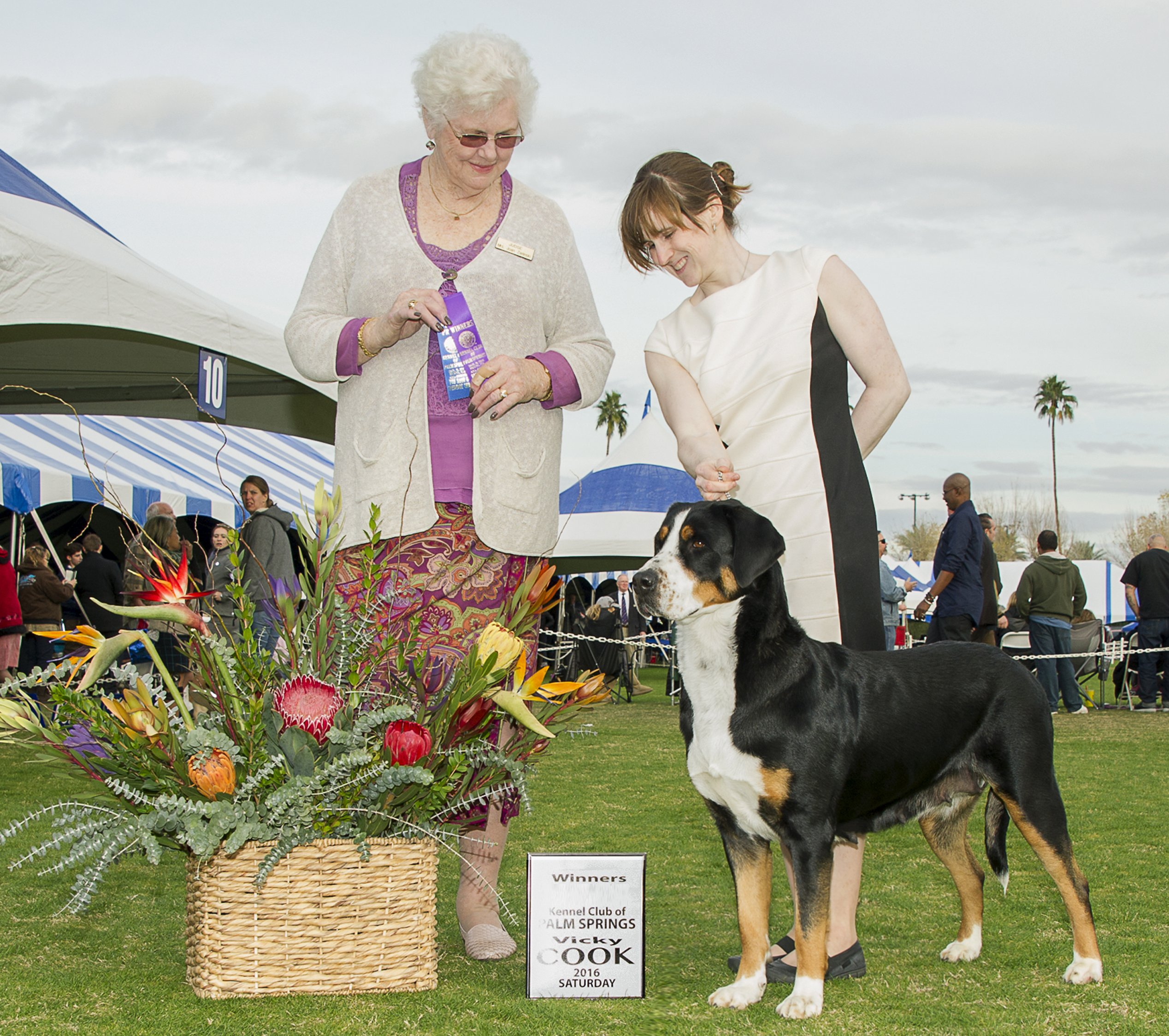 Echo Winners Bitch with Holly in Palm Springs, Ca, January 2016
Atlas was really shining this year too, with Back-To-Back Best of Breed wins over the champion entry in November in Tucson, followed by Back-To-Back winners dog in Costa Mesa, CA in December, where he finished his championship with his third major - a big 5 point win. Atlas was handled by Holly to his first three majors until the final run, where he was shown by Barbara, Lauren and Stephanie House. After all I cannot show three dogs at the same show, all on my own! He finished with FOUR majors, and TWO BEST OF BREED wins over specials. Also, Holly put Atlas through the Canine Good Citizen Test, earning that title together.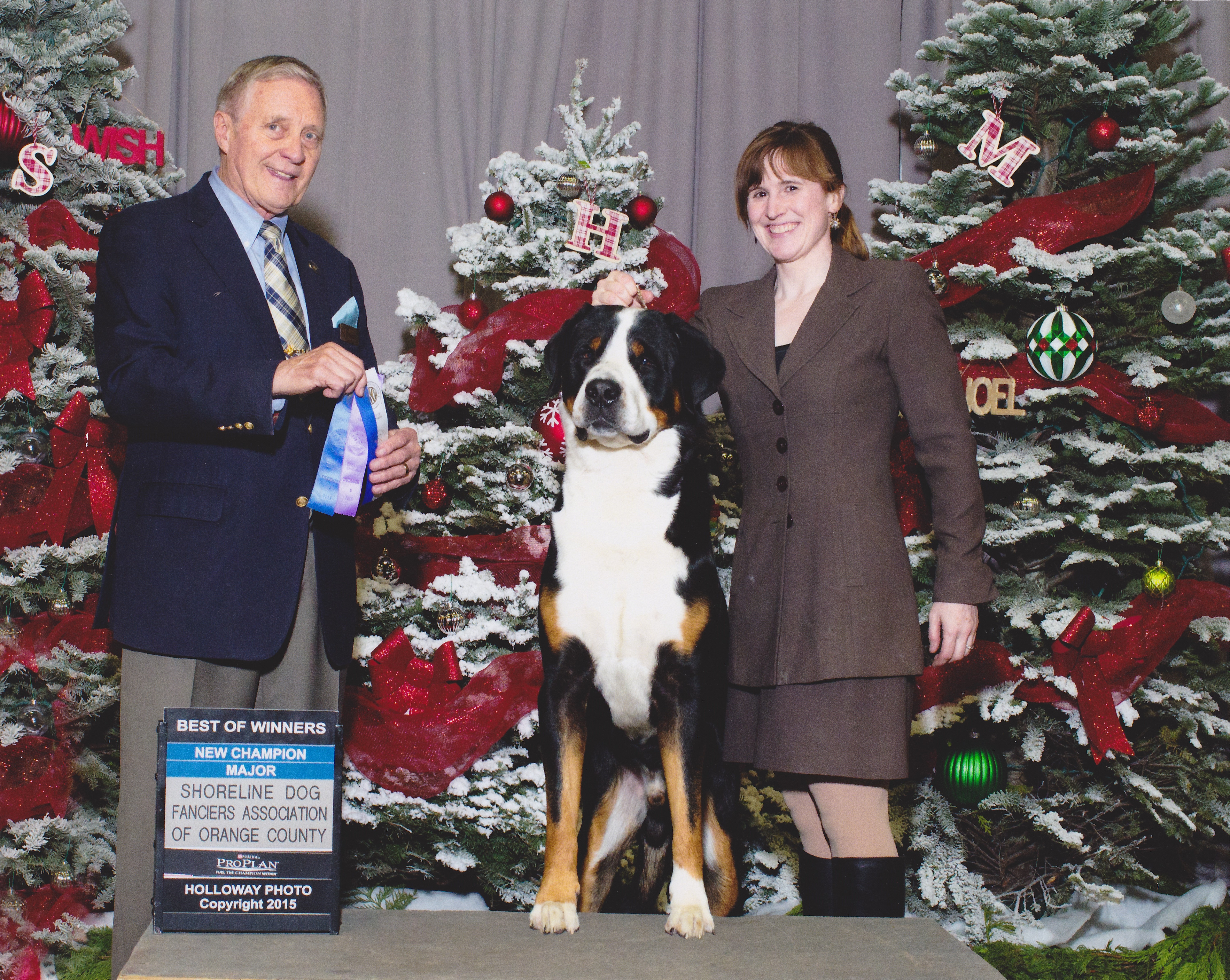 Atlas New Champion - Wookie's Fourth Champion Offspring
Now what are we going to do with all our free time?
To start with, we will take time off from dog shows for the tax season. Then, we will be bringing the girls back in the ring for Rally Titles. Besides obedience, we will be working with our girls on carting and herding.
We will also be rooting for our other boys out there being shown: Gandalf, Murdoch and Leroy.
Nexpa has just passed all her preliminary health tests for breeding (eyes, shoulders, hips, elbows) and we are considering puppies after the April 15 tax season comes to a close.
Looking forward to another year of accomplishment in 2016- until then, time for some well deserved R&R for the dogs, although they might miss their travel beds!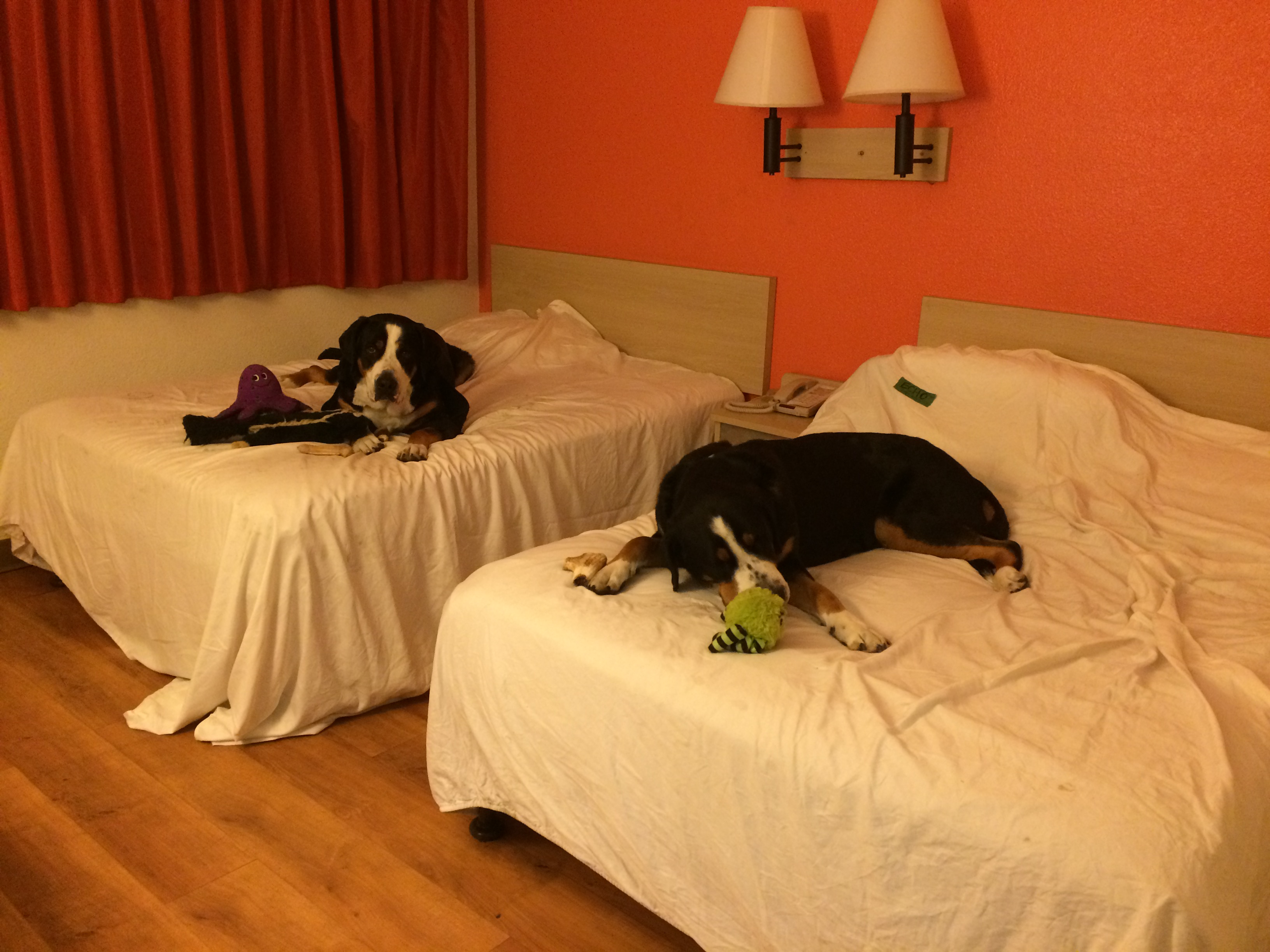 Nexpa, left, Echo right, Enjoying Dogs Favorite Motel - Motel 6