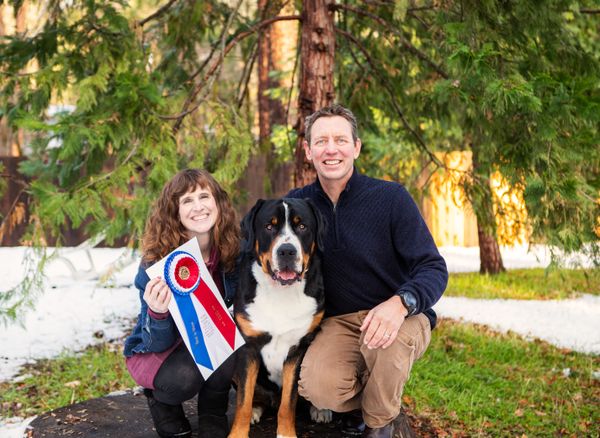 We are members in good standing of the Greater Swiss Mountain Dog Club of America, the Golden State Greater Swiss Mountain Dog Club and Yosemite Kennel Club.
RODEO is a responsible breeder of AKC Greater Swiss Mountain Dogs, based in Oakhurst, CA, at the Gateway to Yosemite National Park.

Swissy owners since 2001 and breeders since 2003, we produce quality Swissies, with a focus on temperament, health and structural soundness.
As Preservation Breeders, we strive to produce dogs that conform to the AKC Breed Standard, with all the clear and recognizable traits of the Greater Swiss Mountain Dog, to include: A striking, tri-colored, large, powerful, confident dog of sturdy appearance. Heavy boned, well muscled, with a dense topcoat and, as a double coated breed, with undercoat always present. A bold, faithful, willing worker. Alert and vigilant.